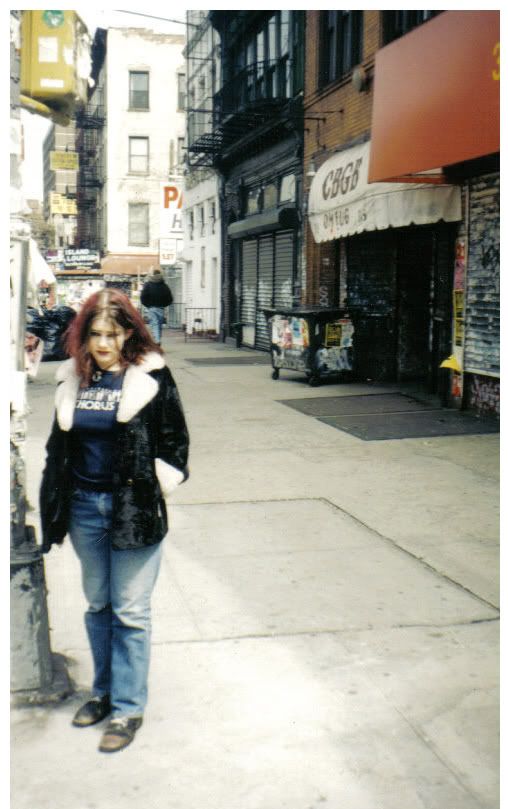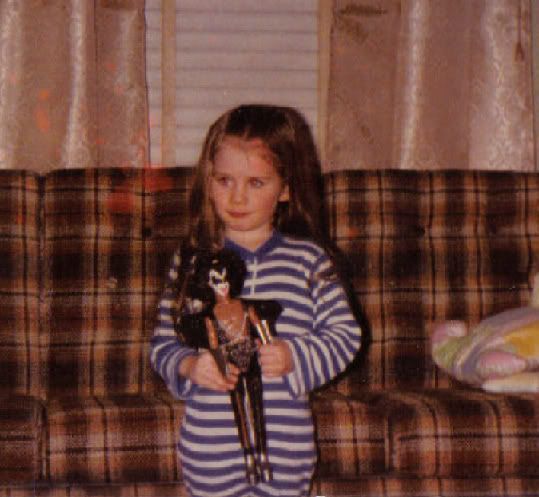 - name:Courtney Ramone
- age: 29
- location: Utica, NY
- single?: nope
- sexual pref.: boys and grrls
- top 10 bands:The Ramones, Blondie, Devo, Le Tigre, X-Ray Spex, Sleater-Kinney, Huggy Bear, Talking Heads, Lou Reed.......it's really hard to only list 10!hee!
- tatoos?: yep-ramones "zippy the pinhead" skull, L7, hellokitty and a few more
- piercings?:not anymore had them since i was 13 then took them out about 8 years ago.
- smoke ciggs.?: yes, Old Golds
- do drugs? (what kind):plead the 5th
- alcohol?:yep! Utica Club beer is my fav! i also love Schlitz......classy, i know! haha!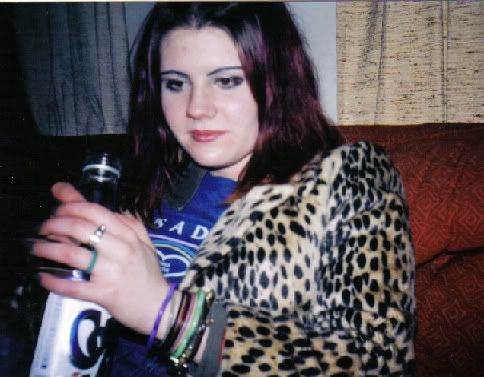 the many faces of courtney ramone

im on the left with the red hair, the girl to the right is my penpal Jessicka who was visitng me in 1997.